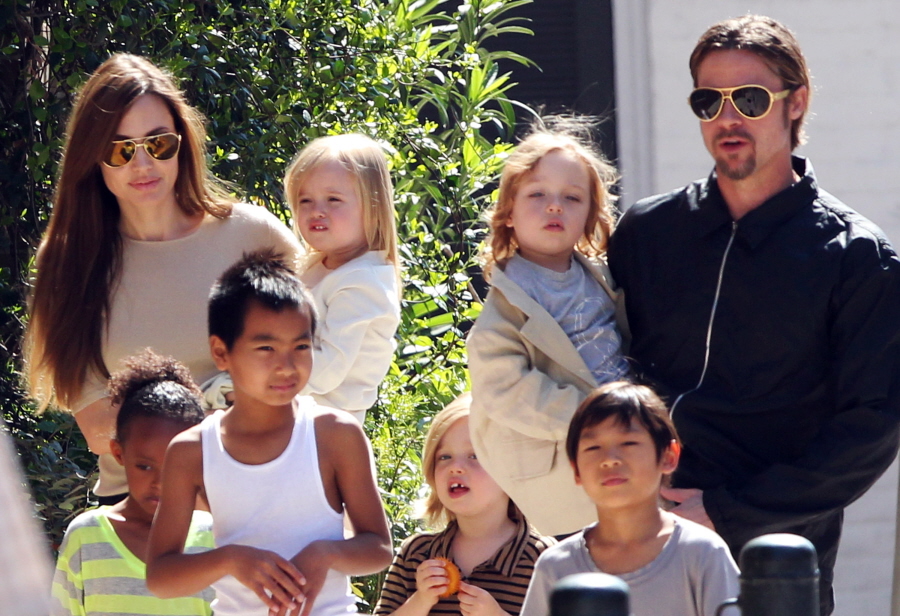 Angelina Jolie and Brad Pitt are one celebrity couple that is loved by many. They  have been together for over seven years now and have multiple children together, yet they haven't tied the knot. YET! The couple originally stated that they were not going to merry till everyone could, meaning gay marriage would be allowed. However, they may be changing their minds after all.
During a recent interview with The Hollywood Insider, Brad Pitt spoke about the possiblities of him and his long time celebrity gilrfrind/babby momma finally saying their I Do's. Pitt confirmed that him and Jolie have talked about marriage and want to get married. He also let it be known that the main reason for their change of mind is the importance it seems to have on their children. Their kids want to see mommy and daddy married and who can blame them.
No wedding dates have been set and we are still unsure whether or not the question has been popped. However, don't be surprised if you hear wedding bells in the near future. These two are amazing actors, activists and human beings all around. They have a beautiful family of all nations and demonstrate respect and dignity all around.